Unglued and Sonder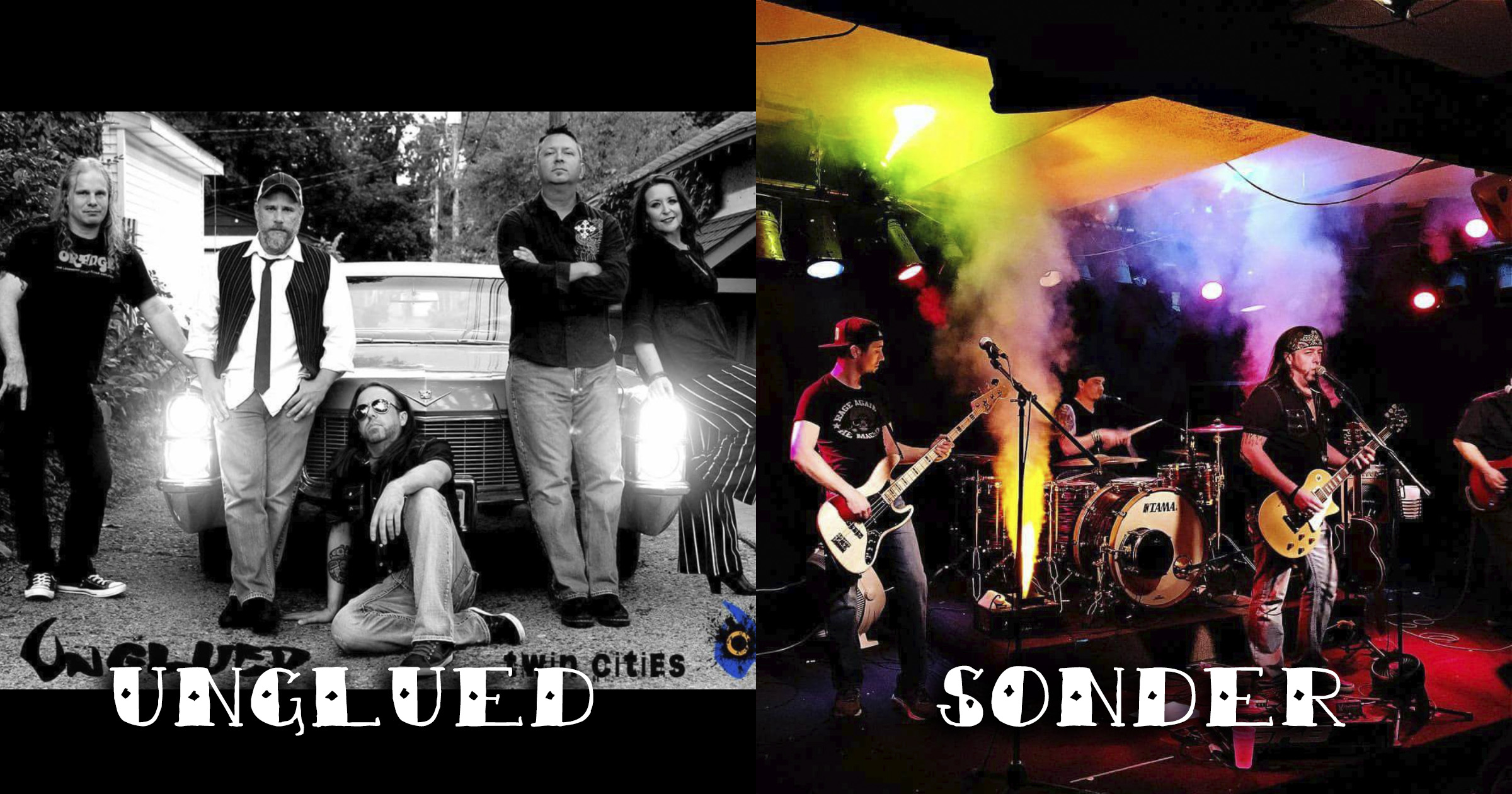 Formed in the summer of 2012. Sonder has grown to become one of Minnesota's premier modern/classic rock bands.  They love what they do and it shows!!
Unglued is a talented, high-energy tribute to the late Scott Weiland (STP/Velvet Revolver) hailing from the Minneapolis area, where this iconic musician took his last breath. We inject life back into the favorites from Stone Temple Pilots and Velvet Revolver, and play highly entertaining renditions of these and other greats of this genre.
Rock out with them at 9:30pm.