Red Eye Ruby / Common Ground Company
Event Navigation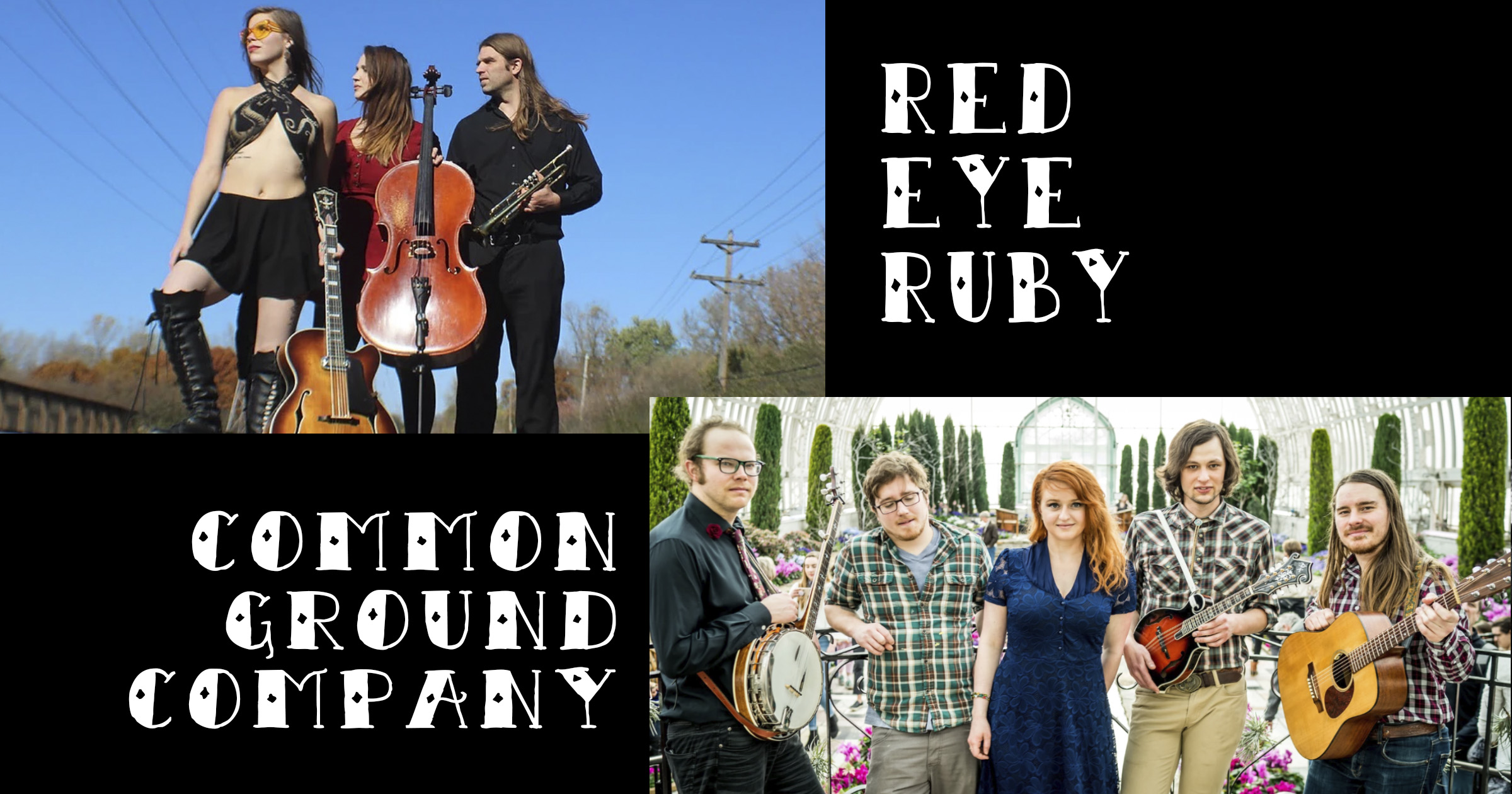 Come hang and enjoy some homegrown music! Between the dark and doom jazz/Americana fusion of Red Eye Ruby and the fantastic grass tunes of Common Ground Company… you don't want to miss this. Set times TBA!
$5 at the door
Music starts at 9:30pm
Red Eye Ruby
Red Eye Ruby incorporates themes from old jazz and classical chamber music and brings it to the modern perspective. The ensemble combines voice, cello, and guitar with the alternating sounds of trumpet and piano to create music that is both original and pop sensible.
www.redeyeruby.com
The Common Ground Company is a genre melding string band. Over the years, their sound has evolved, combining elements of rock, jazz, country, and soul with their bluegrass instruments. Their large catalog of originals and covers showcases their expansive and captivating sound. Its newgrass, with a little bit of party.