Farmers Union / Common Ground Company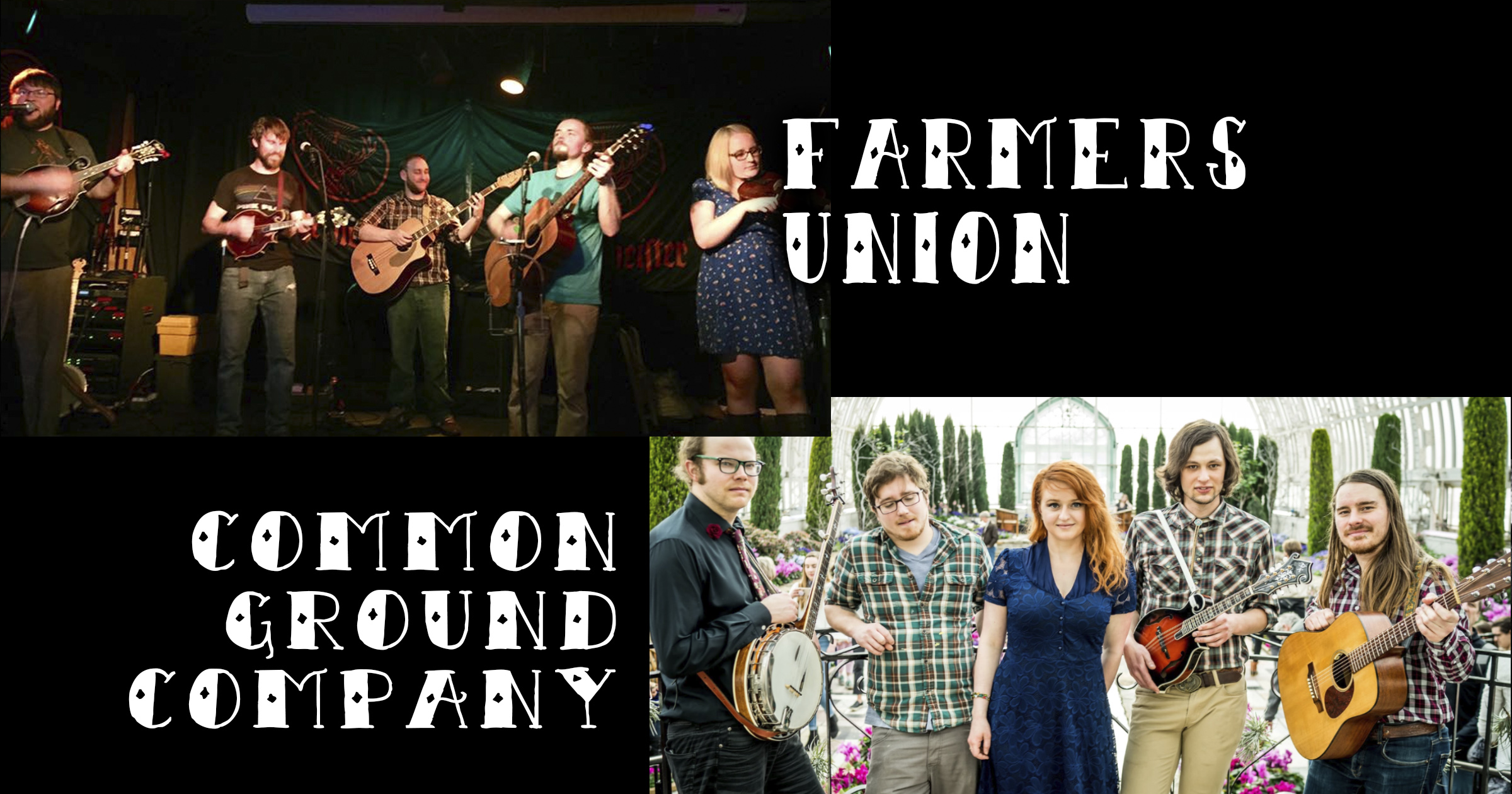 That's right folks! Party grass tunes are back at Mayslacks with Farmers Union and The Common Ground Company. Cure those mid-winter blues with a little bit of Americana, Folk, Bluegrass and a whole lotta dancing.
$5 cover – music 9:30ish to 1ish
Farmers Union is a collective of friends and family gathering to make non-traditional bluegrass, from covers to originals, all in the name of having fun.
The Common Ground Company's powerful Americana tastefully blends rock, folk, and blues into grooves that are sure to keep you on the move.